Week 13 | Nicole Argüelles and Jacky Sanchez of Alli
Nicole Argüelles and Jacky Sanchez on how they started Alli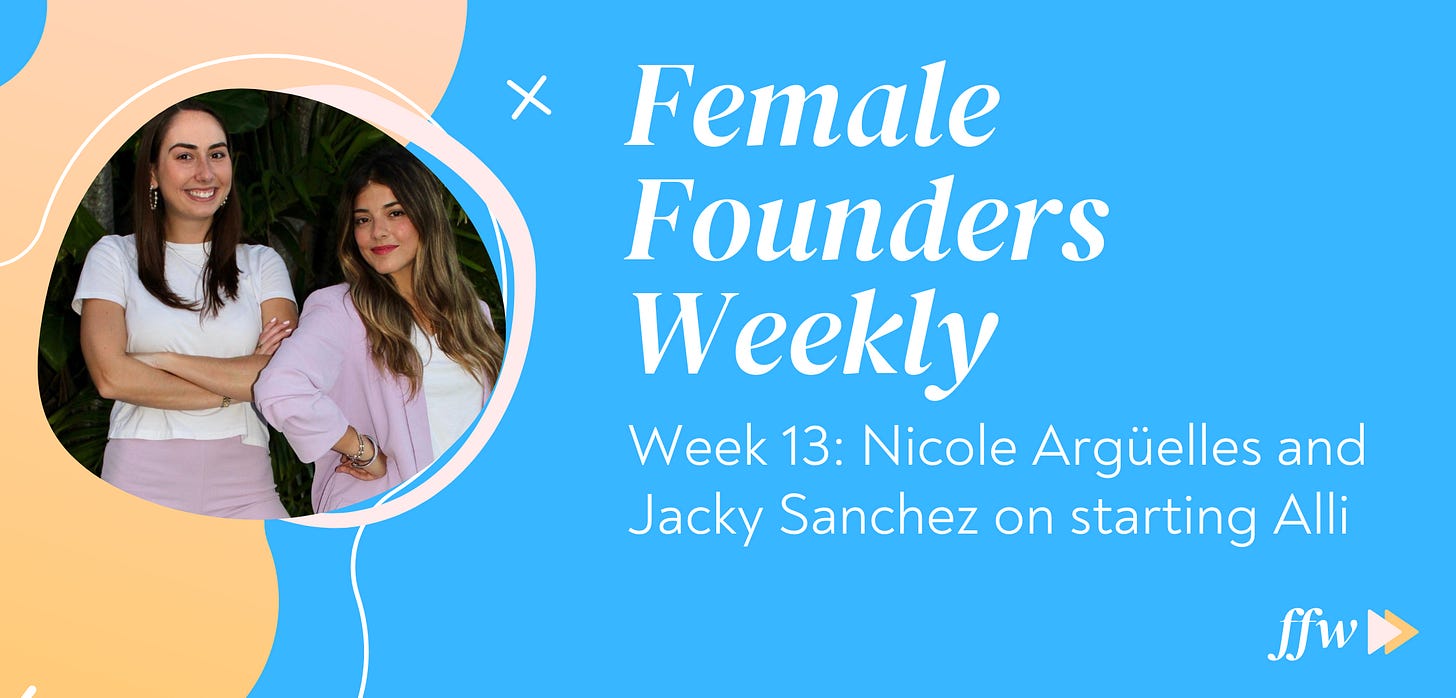 For Week 13 we interviewed Nicole Argüelles and Jacky Sanchez of Alli. Nicole and Jacky have been best friends for 20+ years and attended the same school from kindergarten through college in Miami, FL. Throughout their many years of friendship they recall countless times being out in public and needing to ask each other for a tampon or pad during that time of the month, since they were never able to find these products when and where they needed them most: in the restroom. After graduating and beginning their careers in consumer good sales (Nicole) and government (Jacky), and still facing this problem every month, they decided to take action and create a solution that finally addressed women's needs surrounding feminine care. Nicole is currently based out of Atlanta, GA and Jacky in Miami, FL.
THE INSPIRATION: How did you get the idea for Alli?
Every woman has experienced this moment: you're out in public, during that time of the month, and you realize you don't have a tampon or pad with you when you need it most. You rush to the bathroom and (if you're lucky) find one of those old-school, quarter-operated feminine product dispensers. However, even when you do come across one of these ancient machines, you likely 1) don't have a quarter (who carries quarters anymore?!), 2) the machine is out of order or steals your money 3) have a feeling that the products inside are old, not-trustworthy, and honestly, just plain gross. After years of experiencing this first hand and observing the very same situation happen countless times to female friends and family members, we decided the world needed an upgrade. Alli was born out of a desire to see women's needs more highly reflected in public spaces after years of having little to no access to feminine hygiene products when and where we needed them most (in the restroom!) 

THE PITCH: What is Alli?
Alli offers female-focused solutions designed to improve the spaces women frequent and address the modern-day woman's wants and needs surrounding feminine care. Currently, we accomplish this through a smart, touchless feminine care product dispenser and touchless feminine product disposal. Our feminine care product dispenser acts as a one-stop-shop where women can access products like tampons, pads, and even masks (for these crazy times!) right in the restroom where they need them most, and offers the ability to pay via credit card or mobile pay - no quarters required. The Alli Dispenser also helps fulfill part of our mission to end period poverty as we donate a tampon or pad to females in need for every tampon or pad dispensed. Our second product, The Alli Disposal Unit, also solves the long-time problems women have faced in the stall when it comes time to dispose of these products through its restyled, touchless capability making it more hygienic for customers and cleaning staff alike. Ultimately, we partner with businesses to implement complete, end-to-end solutions that put their female customers first.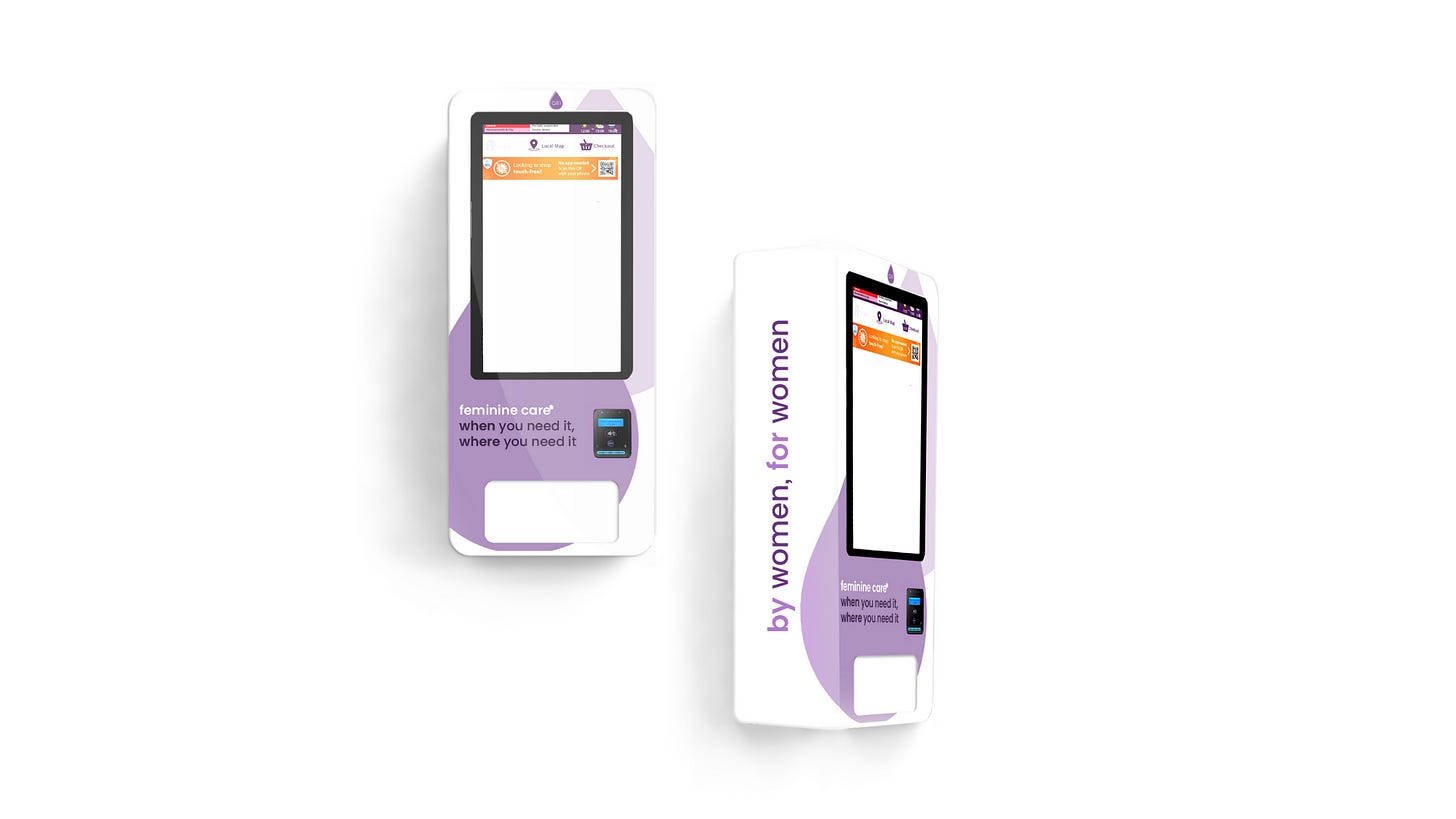 FROM IDEA TO REALITY: Practically, how did you get started?
While we had first discussed the initial idea a few months prior, the US quarantine time period with mandated stay at home orders provided us the time to really put ideas on paper. First steps included brainstorming on what our solutions would look like, establishing a mission, and finding manufacturers to bring our vision to life. After we got all that in order, it was time to build out the brand and begin reaching out to businesses to establish partnerships, which is the phase we are currently in!
WORK EXPERIENCE: Did you rely on any previous business experience to help you get going?
While I don't think either of us relied on any specific business expertise to get started, our complimentary skills and prior experience is what definitely allows us to be a well-rounded team. My (Nicole's) background in business, marketing, and sales has been helpful for targeting business customers while Jacky's experience with public relations, communications and design support our end-user facing elements like social media and branding. But overall, this is a new world for both of us so we are mostly just learning along the way!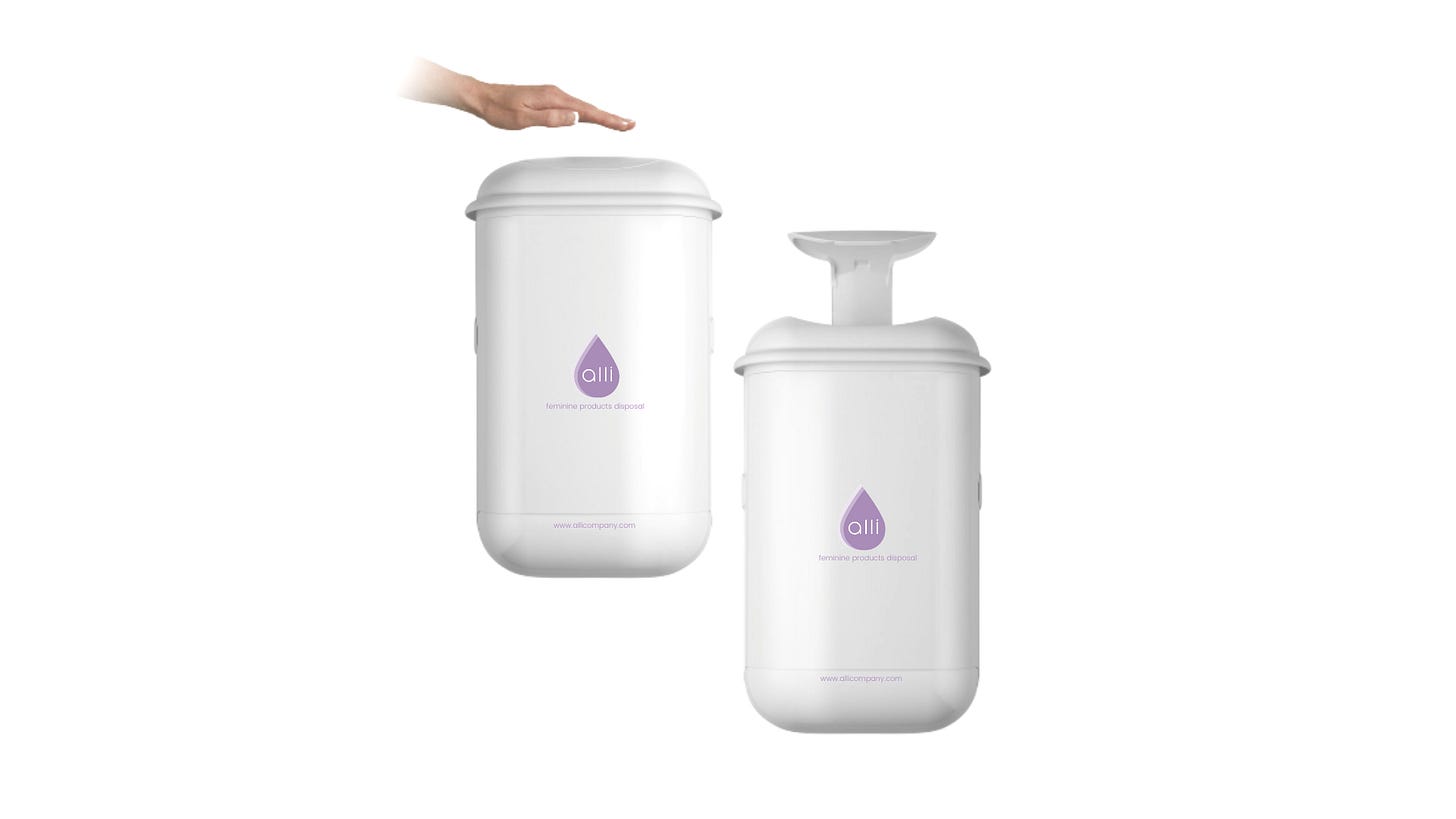 FUNDING: Did you raise capital or did you bootstrap?
So far we have not decided to bring in any formal investment and have been 100% self-funded. However, we are evaluating different forms of outside capital for the near future to help us scale. 
CHALLENGES & MOTIVATION: What have been your biggest hurdles and what motivates you to keep going?
I think our biggest challenge to date has been COVID-19. Right before the pandemic really started to affect large gatherings, we were ready to place Alli in spaces like stadiums, shopping malls, airports, etc. But with everyone staying at home and businesses struggling to make ends meet, it's been a challenging time to finalize those conversations. On a brighter note, the "down" time has allowed us the opportunity to really build a solid foundation and focus on those areas of the business that tend to get put on the backburner when you're going 100mph. When the world has healed, Alli will be there ready to make women's experiences in public spaces even better than before.
SUPPORT NETWORK: Who do you lean on the most for support?
Between the both of us, we are very fortunate to have so many resources available for support. Whether it's a partner, family member or friend, an inspiring book or podcast, or network of entrepreneurs and women in business, we are very thankful to have so much to lean on. And, Co-Founding a company with your best friend since kindergarten is a great asset, too - we definitely lean on each other since we are going through all of it together!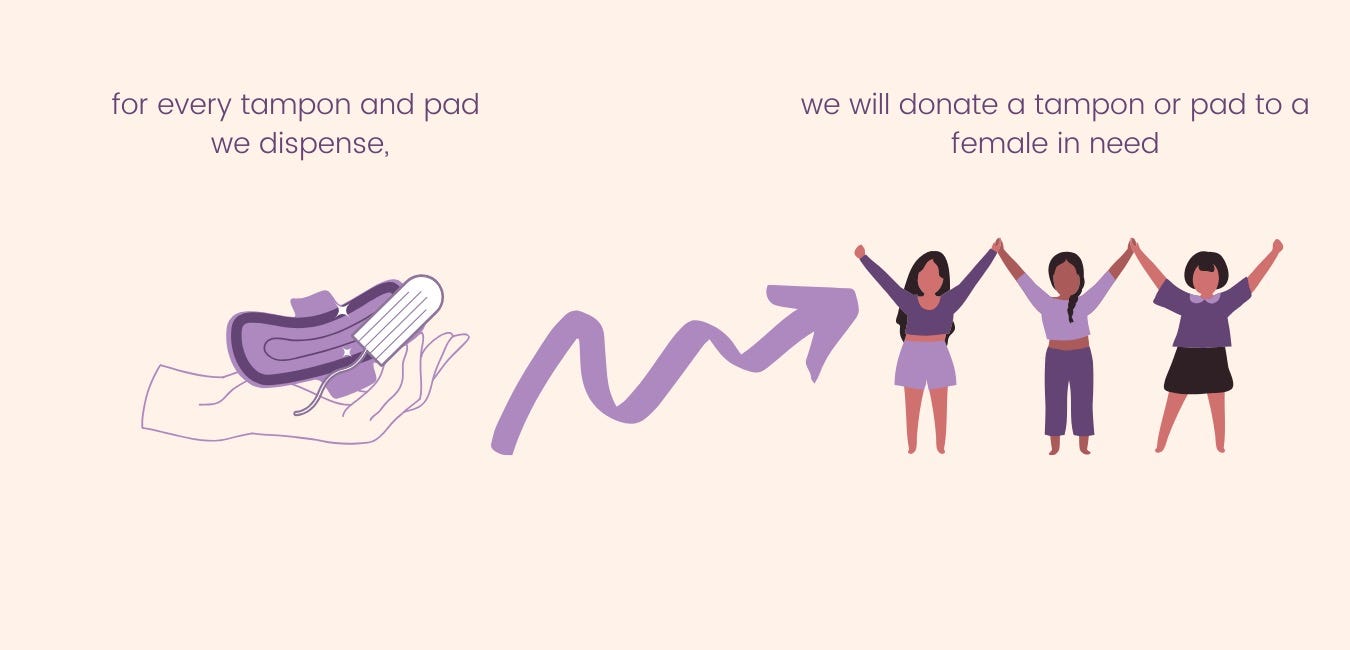 WORK-LIFE BALANCE: How do you manage work-life balance and what do you do when you're not working?
I think the key to managing work-life balance is being able to set a list of priorities and stick to them. We both have many responsibilities beyond Alli, so we make an effort to respect each other's "off" time and touch base later in the day if one of us is spending personal time with friends or family. Jacky also makes it a point to be fully present in what she's doing and says that allocating certain times of her week to work and other times to friends/family helps her create a schedule that works.

CELEBRATING THE WINS: What has been your proudest achievement so far?
Our proudest achievement so far has been just taking this leap into entrepreneurship and making Alli a reality. There is something so special and exhilarating about seeing something you've dreamt up in your head come to life. Seeing the products that we designed and thought of go from idea to paper to real life, tangible goods is so exciting, and we are thrilled to know this is only the beginning.  

ADVICE FOR FUTURE FOUNDERS: What's your best piece of advice to other women starting a business?
Nicole: To any woman starting a business, I would say do not underestimate the importance of your network. Regardless of your industry, product, or service, business is built around relationships with other people. Leverage your current connections to ask questions about areas you aren't as knowledgeable in, and don't be afraid to reach out to other experts in the field seeking advice. Most people are willing to help if you just ask! 
Jacky: My best piece of advice to other women starting a business is to not be scared of the challenge. Don't let the fact that the journey will be difficult at times prevent you from experiencing the magical moments that only come from being brave and going for "it," whatever "it" is for you. Just go for it and allow life to run its course, while you run your own.
---
Do you need a weekly dose of inspiring stories?
Are you a founder and want to share your story with our audience? Apply below: