Discover more from Female Founders Weekly
Bite-sized interviews covering the stories of female founders who are role models in business and beyond.
Week 15 | Margaret Barrow of Brooklyn Granola
Margaret Barrow on starting Brooklyn Granola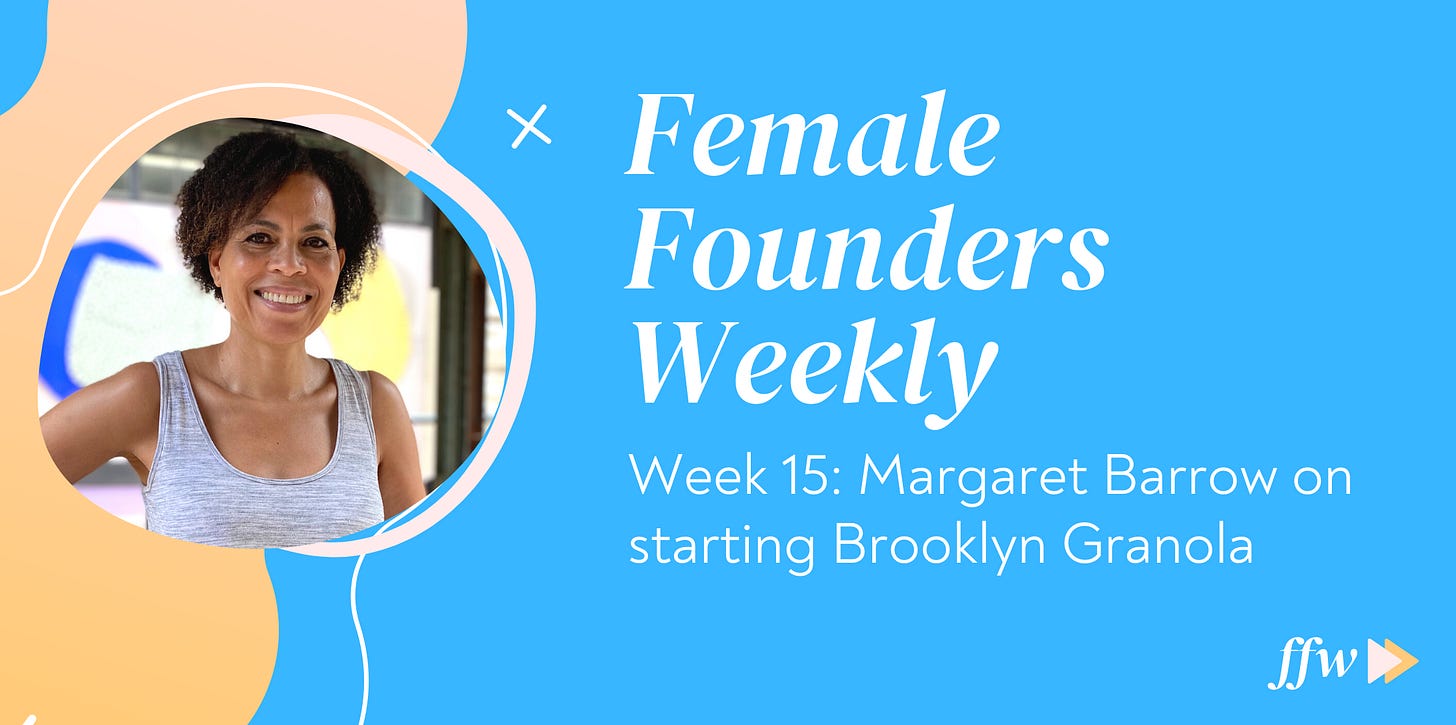 For Week 15 of Female Founders Weekly, we interviewed Margaret Barrow, the founder of Brooklyn Granola. Resilience is a core character Margaret Barrow developed as a child, and it remains a characteristic she relies on heavily in her everyday life. She's a tenured Associate Professor at Borough of Manhattan Community College as well as the Founder and C.E.O. of Brooklyn Granola, a black women-owned vegan gourmet snack company in Brooklyn, New York. Margaret's whole reason for starting her company is credited to her students and mentees who insisted that the vegan breakfast and lunch snacks she gave them be shared with the world. In line with her passion and commitment to her students, Margaret created Brooklyn Granola with the mission that she would pay her success forward by giving sweat equity to her mentees who wanted to join and supporting community college mentoring programs. 
THE INSPIRATION: How did you get the idea for Brooklyn Granola?
My students were my inspiration. I actually didn't want to start a business. I was happy with my life as a college professor and mentor. Once I started bringing my gourmet vegan granola ball snacks to class, they were hooked. Prior to eating my snacks, many had never tasted anything made for vegans and some even treated "healthy" as a bad word. I was competing with the McDonald's breakfast and the incredibly unhealthy bags of chips. Nevertheless, they began following me to my office to get more and more each day. One day, they showed me some surveys they had created and collected from students around NYC and NJ. They offered them as proof that I should start a company. I was so impressed and honored by their faith in me. When I created the company, I decided that the mentoring relationships we had fostered needed to be encouraged and supported. So, I agreed to start the company with the promise to gift 10% of the profit to community college mentoring programs (when we make a profit). 
THE PITCH: What is Brooklyn Granola?
We manufacture vegan gourmet granola ball snacks in Industry City, in Brooklyn. At the moment, each ball is hand rolled and is imperfectly perfect. We also use our small platform to support other businesses including domestic violence organizations, cancer survivor organizations, and programs designed for health and wellness and education.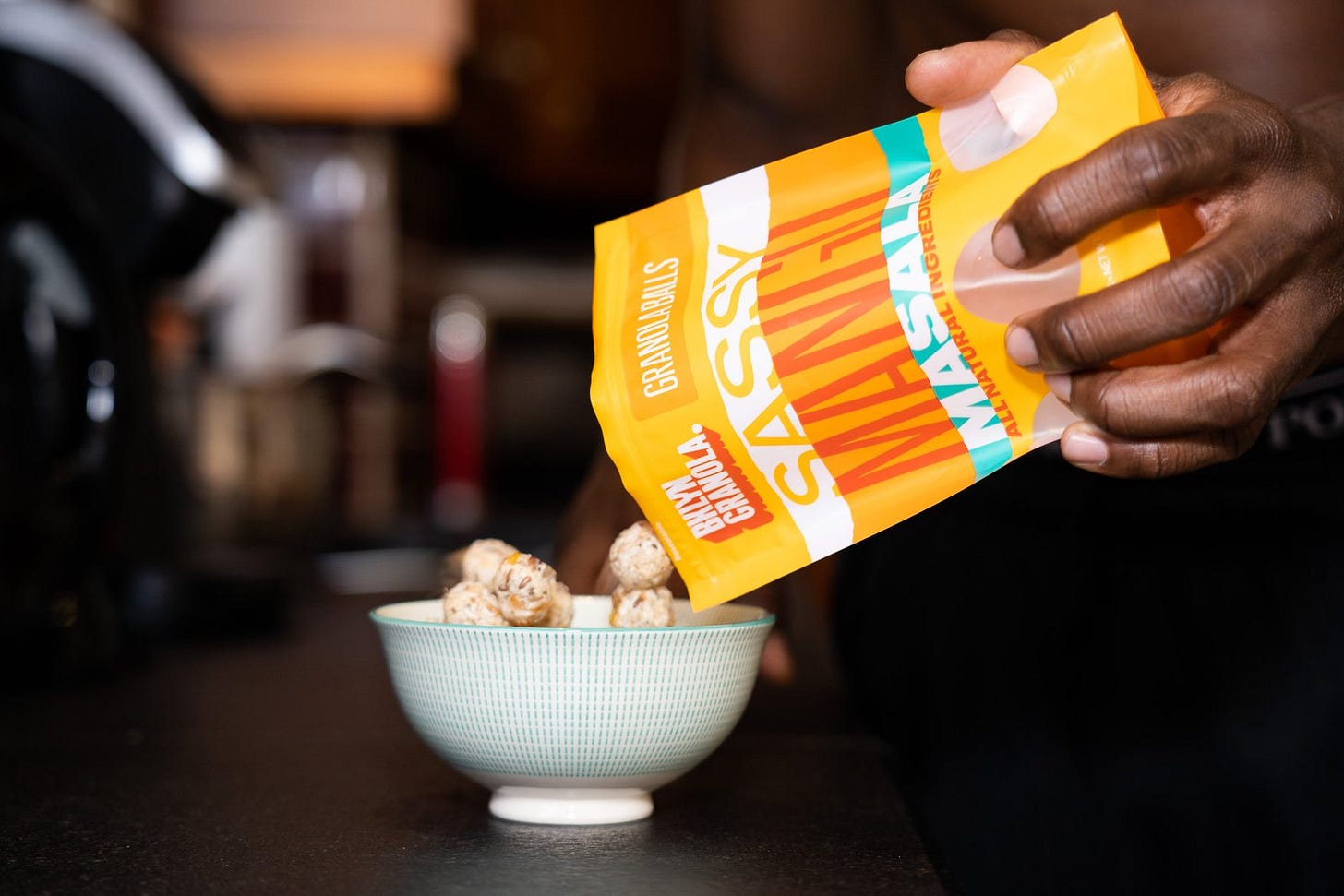 FROM IDEA TO REALITY: Practically, how did you get started?
It wasn't easy. First, I had to learn about food handling. I would teach and grade papers and late at night start taking the online Food Handling Certification course. In the beginning, I was only getting four hours of sleep in order to complete the course. At the same time, I had to learn about the Food Industry and licensing: Agriculture and Markets and the Health Department. I contacted the Cornell University food testing labs to learn about what needed to be done to get a food product to market. I joined the WE NYC organization and went to events, workshops and networked as much as I could. I was so out of my depth. I had so much to learn, but I was willing because in the back of my mind I kept thinking about my mentees who believed I could do this, and I didn't want to disappoint them. I contacted the SBA and was paired with an advisor who was amazingly kind and brutally honest. I reached out to the Business Opportunity Center and was paired with an amazingly intelligent and supportive woman who was also brutally honest and when she didn't know something, she'd find someone who did. She was also helping us to generate a network.  I worked with a nutritionist who was very patient and taught me as I asked her a myriad of questions. I found a packaging company and the owner sat us down and taught us about packaging. I realized I was beginning to create a network. My husband began researching equipment and we learned so much about equipment and costs. We began paying for and attending food events. There we met other food manufacturers who were kind enough to share information with us and we in turn. We felt our individual growth and the growth of the business through our new knowledge and ever growing connections. We're still learning and have so much more to learn, especially about working with large stores and increasing our manufacturing as well as figuring out ways to reduce our ingredient costs so that we can bring our unit costs down.  
WORK EXPERIENCE: Did you rely on any previous business experience to help you get going?
As a college professor and as part of the college administration, I relied on my abilities to organize, manage by compartmentalizing and network. These areas helped, but running a business is nothing like running a classroom or helping to support running an academic department.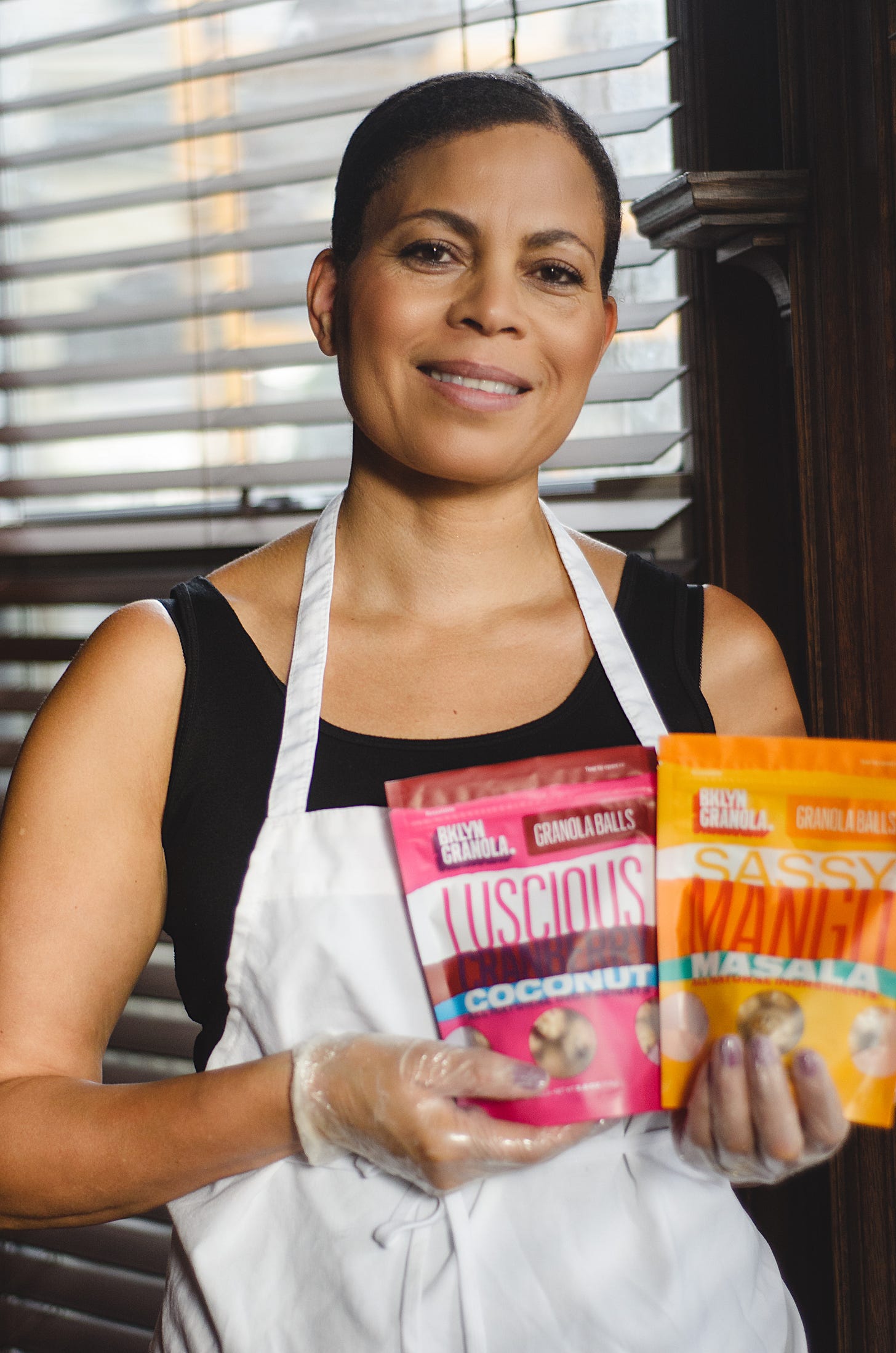 FUNDING: Did you raise capital or did you bootstrap?
I've been bootstrapping this business since the beginning. I've tapped into our savings. It was the only way (at the time) I could think of starting the business. It's been a costly learning curve as well. I've made mistakes along the way, and I've learned valuable lessons from those mistakes. 
CHALLENGES & MOTIVATION: What have been your biggest hurdles and what motivates you to keep going?
Funding has been the biggest challenge, but I've learned that even with funding, big challenges exist, especially big is marketing a product. You just have to have good marketing, and it takes money to do that. I am motivated by the mentees who believe in me and who will benefit from the success of this business. I want my life to mean something for others. 
SUPPORT NETWORK: Who do you lean on the most for support?
I definitely lean on my husband the most for support. Even when he gets tired of hearing me, I just keep leaning because I know he is there for me and for us. He believes in the dream. He too wants to help support the student mentoring programs. I also lean on the ladies on my team: Mariem Sanoe and Candice Ricks. I know that the success of this business means that Candice can move her son to a safer neighborhood where they both can thrive. Candice wants to create her own school with a strong African-American historical curriculum. And Mariem can support her own philanthropic interests in helping the African immigrant community.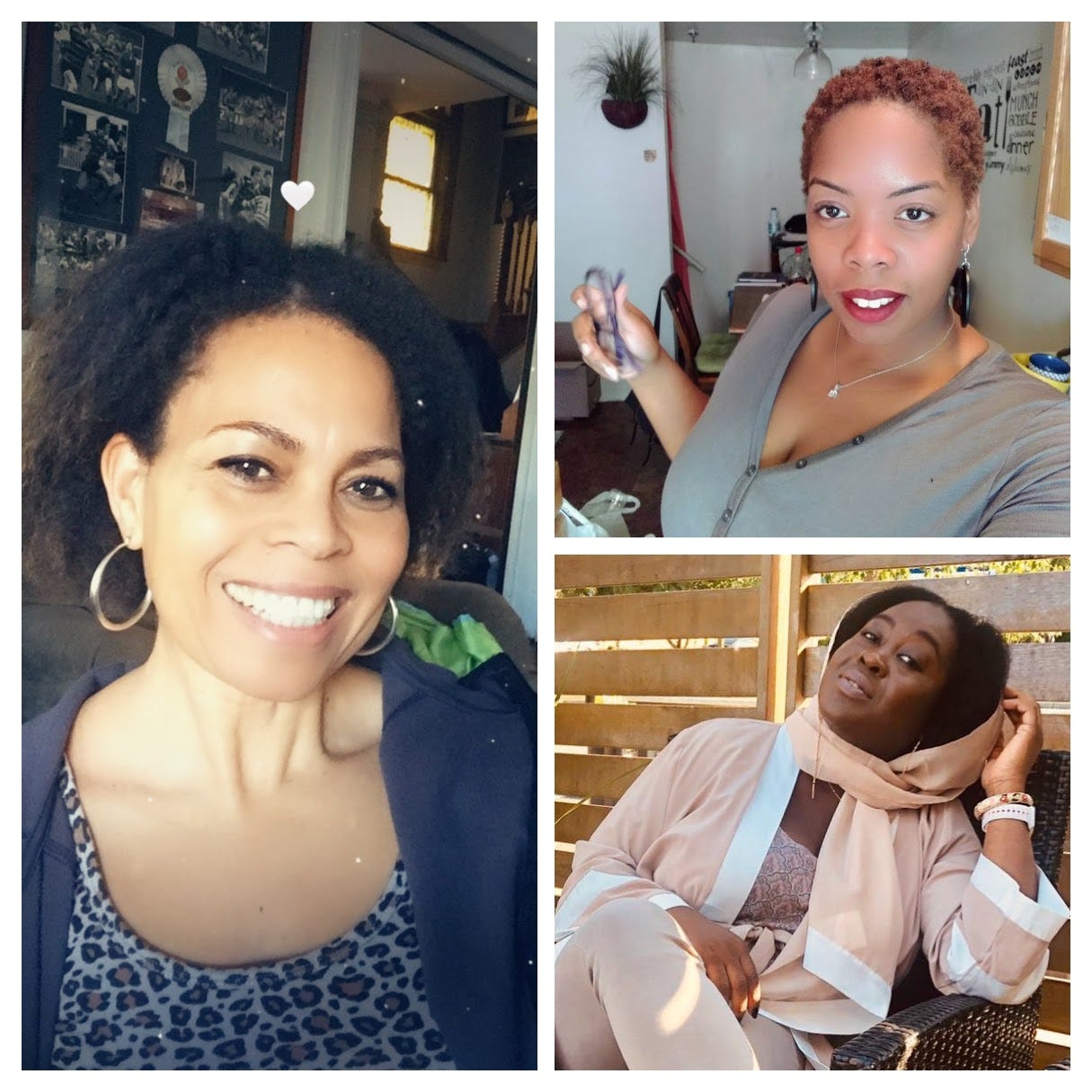 WORK-LIFE BALANCE: How do you manage work-life balance and what do you do when you're not working?
I don't believe in work-life balance. My work is my life. I enjoy doing what I've chosen to do with this short life I have. I want to give what I can to those in need and to those who deserve opportunities to reach their potential in life. Any down time I have, I spend with my husband and daughters. We play games, watch movies, go to the beach, read, eat out (prior to COVID19). We even exercise together. I also spend time with my friends. Nowadays. we spend most of our time taking walks and talking about life and politics. 
CELEBRATING THE WINS: What has been your proudest achievement so far?
For the company, it is that we're still here. With 41% of the black-owned businesses no longer around, I am grateful to still be here. I am hopeful that we will become the success I know we are meant to become. I am also proud of the network of people who know us and who we know well, those that continue to help us grow and that look out for our well being. I am proud of these vital relationships. 
ADVICE FOR FUTURE FOUNDERS: What's your best piece of advice to other women starting a business?
Don't be afraid to be vulnerable because that's how you grow. Dare to believe in yourself while believing in others who share your values and with that community mentality you will watch yourself grow into the business person you are meant to become. It won't be easy, but it's a lot harder if you choose to walk alone. 
In the Fall, Brooklyn Granola will relaunch as It's NOLA. Keep an eye out!
---
Do you need a weekly dose of inspiring stories?
Are you a founder and want to share your story with our audience? Apply below: